Measuring nearly 5 feet 9 inches,the world's biggest dinosaur footprint was unearthed in northern Australia, dethroning the 1.15 meter-long footprint of a carnivorous dinosaur in Bolivia found on July 2016.
"The giant footprints are no doubt spectacular," Steve Salisbury, the lead author of the study and a professor at the University of Queensland, told CNN of the record-setting fossil. "There's nothing that comes close (to this length)."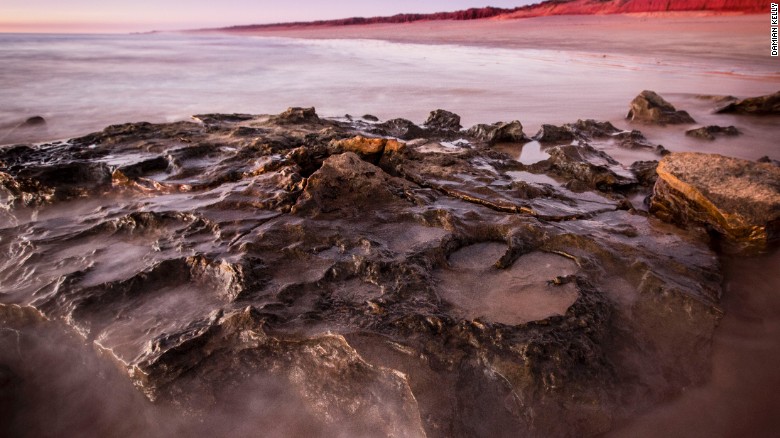 Spending more than five years of study in the place, Salisbury said the footprint was just one of a series of amazing finds in the area they dubbed "Australia's Jurassic Park."
According to the University of Queensland, twenty-one different dinosaur tracks were already discovered across the Dampier Peninsula in the unprecedented find, including some rocks as old as 140 million years.
Salisbury furthered the conditions on the Dampier Peninsula were ideal for both the creation of these tracks and their preservation.
This is the most diverse dinosaur track fauna ever recorded," Salisbury said. "If we went back in time 130 million years ago, we would've seen all these different dinosaurs walking over this coastline. It must've been quite a site."
Meanwhile, Salisbury and his team also found the first confirmed evidence of stegosaurs in Australia.