Weeks after Donald Trump Jr.'s meeting with Russian lawyer Natalia Veselnitskaya surfaced, new information continue rising since the first revelation of emails that Trump Jr. hoped to obtain damaging information on Hillary Clinton from the Russian government.
The emails were publicly released by Trump Jr. this week after being asked by The New York Times for comments.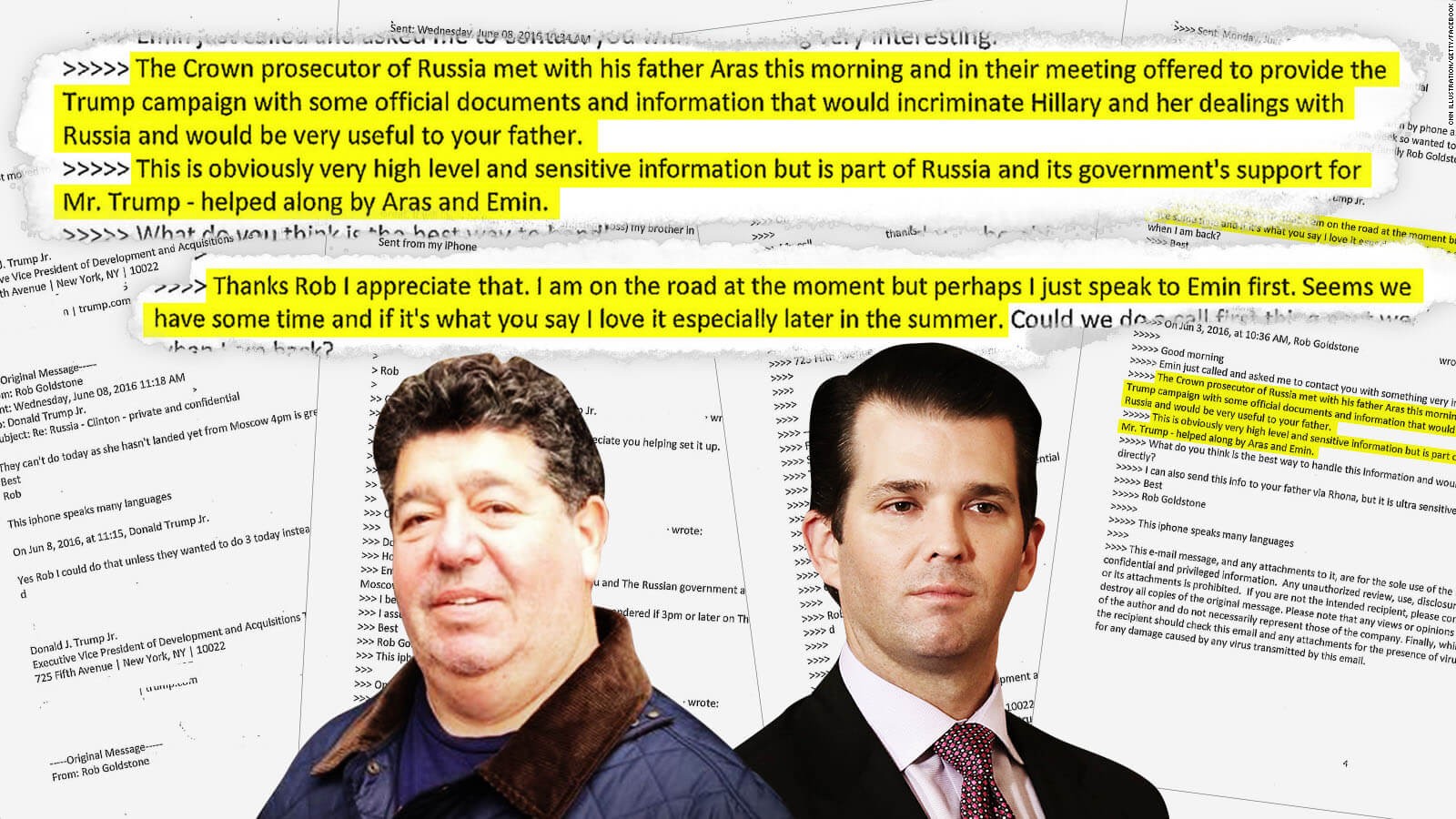 Trump Jr. releases email chain on his Russian meeting. Photo by CNN
On Friday, CNN updated at least eight people attended the meeting, according to sources familiar with the circumstances.
However, the Trump campaign have said they did not learn about Clinton that much from the meeting.
Trump Jr., Veselnitskaya and publicist Rob Goldstone have said the meeting centered on the Magnitsky Act—a 2012 US law that imposed sanctions on Russian individuals—and the retaliatory Kremlin-imposed ban on adoption of Russian children by American citizens.
"Her statements were vague, ambiguous and made no sense. No details or supporting information was provided or even offered. It quickly became clear that she had no meaningful information," Trump Jr. said in a statement on Sunday. He added that Veselnitskaya's "true agenda" was to discuss the Magnitsky Act and the adoptions dispute and the meeting lasted for about 20-30 minutes.
Trump Jr. has also confirmed "this is everything" about the information that is possible to surface.
Meanwhile, US President Donald Trump has defended his eldest son on Twitter and in public comments, saying that the controversy has been unreasonable.
"My son is a wonderful young man. He took a meeting with a Russian lawyer, not a government lawyer, but a Russian lawyer," he said at a news conference alongside French President Emmanuel Macron. "I think from a practical standpoint most people would have taken that meeting … Politics isn't the nicest business in the world, but it's very standard."
On the other hand, Special Counsel Robert Mueller's investigators plan to examine the meeting and the email exchanges as part of their broader investigation into Russian meddling, a US official briefed on the matter told CNN on Tuesday.