SEOUL, SOUTH KOREA — South Koreans gathered on March 10 as President Park Geun Hye has been removed from the office after the Constitutional Court upheld the 234 to 56 parliamentary votes acquired in December 9, 2016 to impeach the President due to corruption scandal.
Being the first female president and president to have been impeached in the history of South Korean government, Park had violated the constitution and law "throughout her term," and despite oppositions of parliament and the media, she had covered the truth and cracked down on critics, according to the court's acting chief judge, Lee Jung-mi.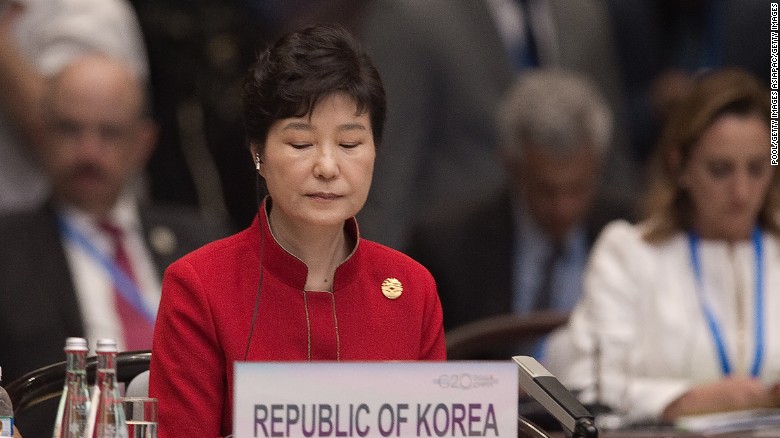 President Park Geun Hye in September 4, 2016. Photo by CNN
Park was accused of conspiring with her friend and informal adviser, Choi Soon Sil, to pressure big businesses to donate to two foundations set up to back her policy initiatives.
Reports say Choi has a huge influence on Park even before beginning her term and revelations showed that Choi was also given advance access to presidential speeches and other documents. Currently, Choi has been in trial for power abuse and fraud, which she denies.
Moreover, Park was also accused of soliciting bribes from Samsung Group Leader Jay Lee for government favors, including backing a merger of two Samsung affiliates in 2015 that was seen as supporting family succession and control over the country's largest "chaebol," or conglomerate. Lee is now in detention and began his trial on Thursday, March 9.
On the other hand, a mix of victory and sorrow between supporters and protesters surround the capital where around 20,000 police officers stood in anticipation of potential violent clashes.
"We did it. We the citizens, the sovereign of this country, opened a new chapter in history," Lee Tae-ho, the leader of a movement to oust Park that has held mostly peaceful rallies in downtown involving millions, told a large gathering in Seoul.
Meanwhile, three people have been confirmed dead, Seoul police spokesman Kim Tae-won told CNN on Saturday. One protester died in a local hospital where he was being treated while two others were confirmed dead on Friday by firefighters overseeing emergency medical services on the scene of the protests. Dozens of people were injured.
As of press time, Prime Minister Hwang Kyo-ahn seats as acting President. Since Park's term is not due until 2018, a snap presidential election will be held within 60 days.