After stepping down from the presidency, former president Barack Obama is having the time of his life as an adventurous, private citizen, facing off with Virgin Group founder and billionaire Richard Branson in their holiday getaway in the British Virgin Islands.
The two, as shared by Branson on his blog, competed to a friendly challenge: Could Barack learn to kitesurf before Branson learns to foilboard? Who will stay the longest?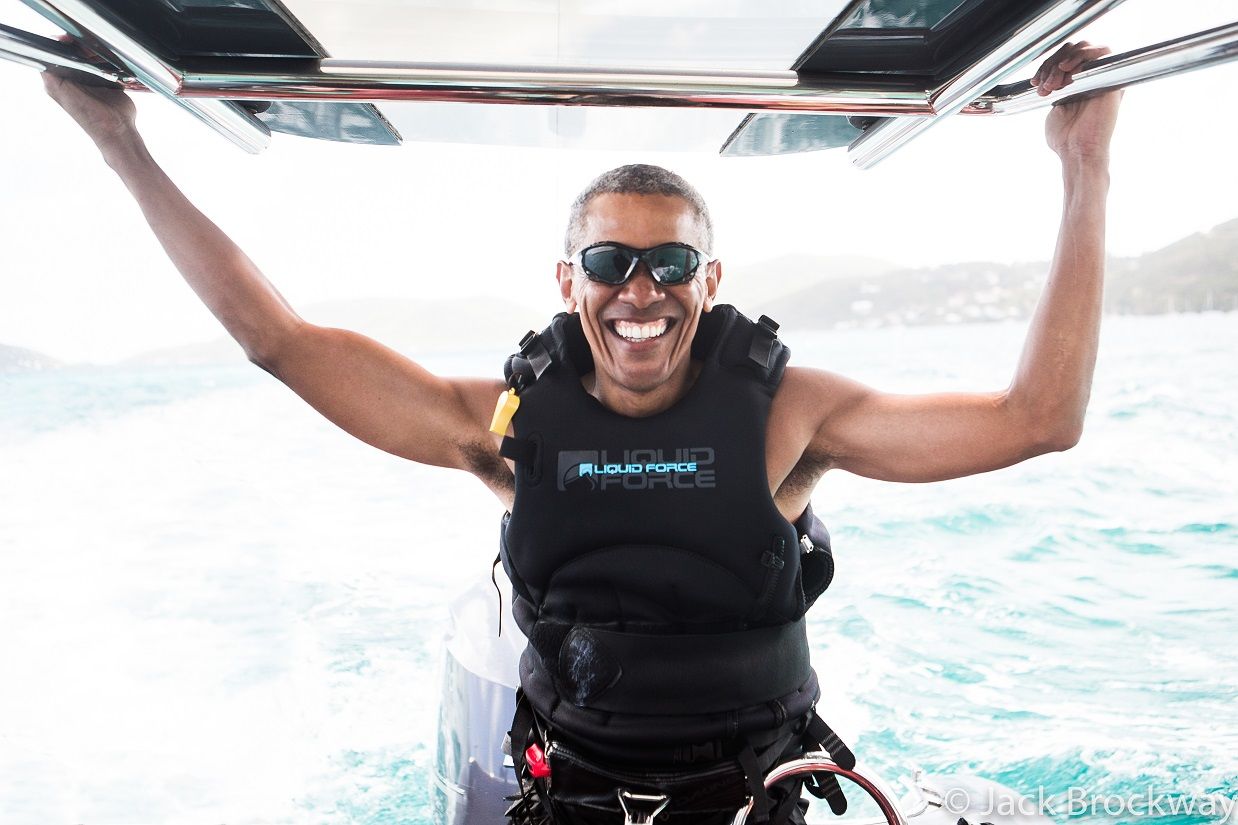 A smiling Barack Obama finally gets to unwind after eight years of serving as president of the United States.
Deprived of the chance to surf, enjoy watersports, or do many of the things he loved for eight years, the former president unleashed his Hawaiian roots and defeated Branson in their game despite learning the sport in just two days.
"Barack and I both fell many times, but we kept trying again and again and made progress over the days. We were neck and neck until the last run on the last day, when I got up on the foilboard and screamed along for over 50 metres, three feet above the water. I was feeling very pleased with myself, only to look over and see Barack go 100 metres on his kiteboard! I had to doff my cap to him and celebrate his victory," Branson shared, deeply honored to have the 44th president of the United States in his private island.