After her impeachment on Friday, ousted President Park Geun Hye finally left South Korea's Blue Mansion yesterday, March 12, and returned to her private home in southern Seoul, according to her spokesman Kim Dong-jo.
"I thank people who have supported and believed in me," Park said in a statement. "I will accept all the results. It will take time. but I believe that truth will definitely come out."
The former president also extended her apologies on failing to fulfill her duties as president, through Congressman Min Kyung-wook.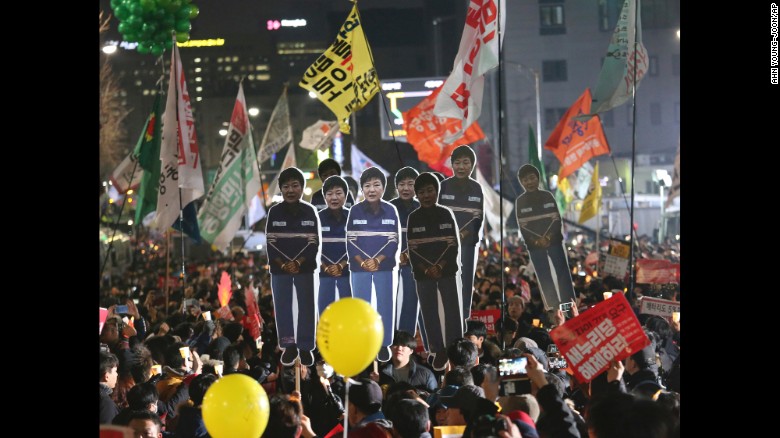 Protesters rally to remove Park Geun Hye from office. Photo by CNN
For months, Park's involvement in a corruption scandal that brought her down has dominated South Korean politics. The President was accused of being unduly influenced by her longtime friend and informal adviser, Choi Soon-sil, who is also on trial for abuse of power and fraud.
Recalling the verdict on Friday, the Constitutional Court agreed with accusations that Park had abused her authority in helping Choi raise donations from companies for foundations she had set up.
While 80 percent of South Koreans favored the movement to remove Park from office, a small minority of supporters still cheered for the former president, waving South Korean flags and giant banners of Park. One younger demonstrator even held a Donald Trump banner and told CNN, "We're going to make Korea great again!"
An election for Park's replacement is to be held within 60 days. Experts assume the election will take place on May 9.