Airstrikes hit the city of Khan Sheikhoun in Idlib province, Syria on Tuesday morning, emitting a toxic gas which killed over 70 people, including 10 children, and still counting.
"Today around 7:30 AM, about 125 injuries arrived to our hospital. Twenty-five of them were already dead, 70 percent to 80 percent of the wounded people were kids and women," a doctor in a hospital close to Khan Sheikhoun told CNN.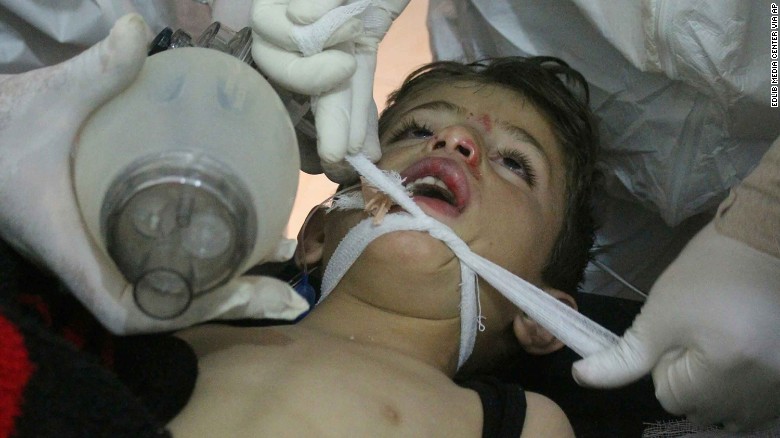 Children suffered from the gas attack in Syria. Photo by CNN
Leaving over 500 injured, videos on social media have spread showing the casualties resulted from asphyxiation, including children, appearing unresponsive while others struggle to breathe or wear oxygen masks.
"The symptoms were pale skin, sweating, narrow or pin-eye pupils, very intense respiratory detachments. Those symptoms match the usage of sarin," the doctor who remained anonymous for security purposes deduced.
Activists say this has been one of the deadliest chemical attacks in Syria in years. The doctor described whole families mouths' were covered with foam as they died of asphyxiation. "I believe this horrible memory will stay with me for the rest of my life," he said as many instantly died before his eyes.