A 14-year-old Danish boy discovered more than what his school assignment for research on World War II requires—a wreckage of a German World War II plane with the remains of the pilot in the cockpit.
On Tuesday, March 7, Daniel Kristiansen roamed around with father Klaus in a field on their farm near Birkelse in northern Denmark when his metal detector spot something.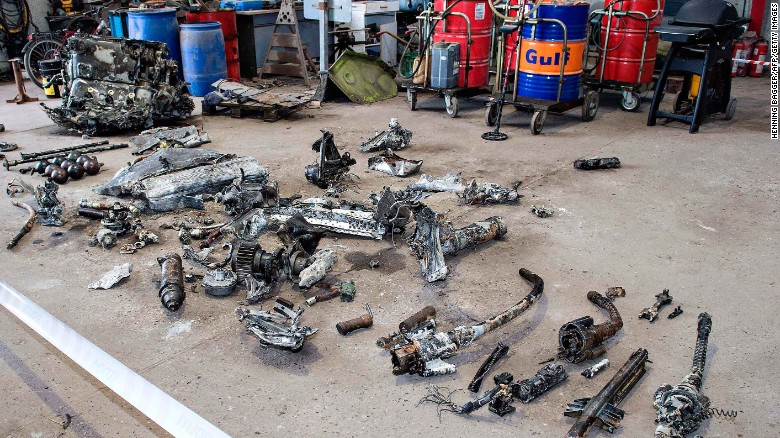 Some parts of the Messerschmitt Bf 109 plane which was among the 33,000 produced aircrafts from 1936 until the war ended. Photo by CNN
"At first we were digging up a lot of dirt with metal fragments in it. Then we suddenly came across bones and pieces of clothes," Kristiansen said. "It was like opening a book from yesterday."
Working on their land for 20-30 years, the father and son did not expect that what have they detected was something great as they never saw any sign of the remains. As they exhume more and more parts of what have believed to be a Messerschmitt Bf 109 plane, they finally revealed bones of a pilot with his suit, hat, two Danish coins, food stamps for an on-base canteen and three unused condoms.
Furthermore, the wreckage was sent to the Historical Museum of Northern Jutland. Curator and the museum's archaeology head Torben Sarauw told CNN that it is supposed the pilot came from a nearby training base in the city of Aalborg, because of the food stamps.
"We found the pilot's papers, and I think we have a name," Sarauw said. "It's quite a special find," he added as he believes it's the first time a German plane has been found buried in this way in Denmark.
Germany invaded Denmark on April 9, 1940 in the air, land and sea. Kristiansen remembered when he was a boy, his late grandfather who lived in the World War II told him that a German plane had crashed on their land around November or December 1944. He assumed it was just a good story back then.
"Luckily my son has something to write about in his assignment now," Kristiansen told local reporters. Meanwhile, Daniel was given the day off from school to watch the excavation.