After failing to attend the December ceremony due to previous commitments, Bob Dylan finally received his Nobel Prize for literature in an intimate event with no media in Stockholm, April 1, as the singer requested.
"It went very well indeed," Swedish Academy member Klas Ostergren said, describing the 75-year-old singer as "a very nice, kind man."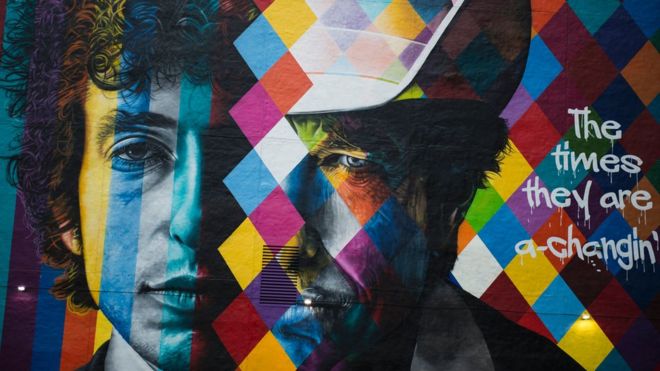 Fans dedicate a new mural to Bob Dylan as soon as the Nobel Prize announcement break
While the Nobel Prize for literature has usually been associated with poets and novelists, the academy awarded Dylan the prize "for having created new poetic expressions within the great American song tradition."
However, Dylan has not received the award worth 8 million kronor ($894,800). Within six months from December 10, the singer must give a lecture which he said he will record and will be sent later.
After receiving the prize on Saturday, Dylan performed a concert in the evening at the Stockholm Waterfront venue. A second concert is planned for Sunday evening.
Dylan had expressed awe at receiving the Nobel Prize and thanked the Swedish Academy for considering him among the "giants" of writing.