After a major wildfire swept the Texas Panhandle, Governor Greg Abbott declared a State of Disaster in the counties Gray, Hemphill, Lipscomb, Ochiltree, Roberts, and Wheeler on Saturday, March 11.
"This week's wildfires have had a devastating impact on a significant portion of the Texas Panhandle," said Governor Abbott. "Texans have always been resilient in their response to disasters and this time will be no different. Cecilia and I thank the first responders (sic) who are working tirelessly to help all those affected, and we continue to ask that all Texans keep the Panhandle community and the families of the victims of this disaster in their thoughts and prayers."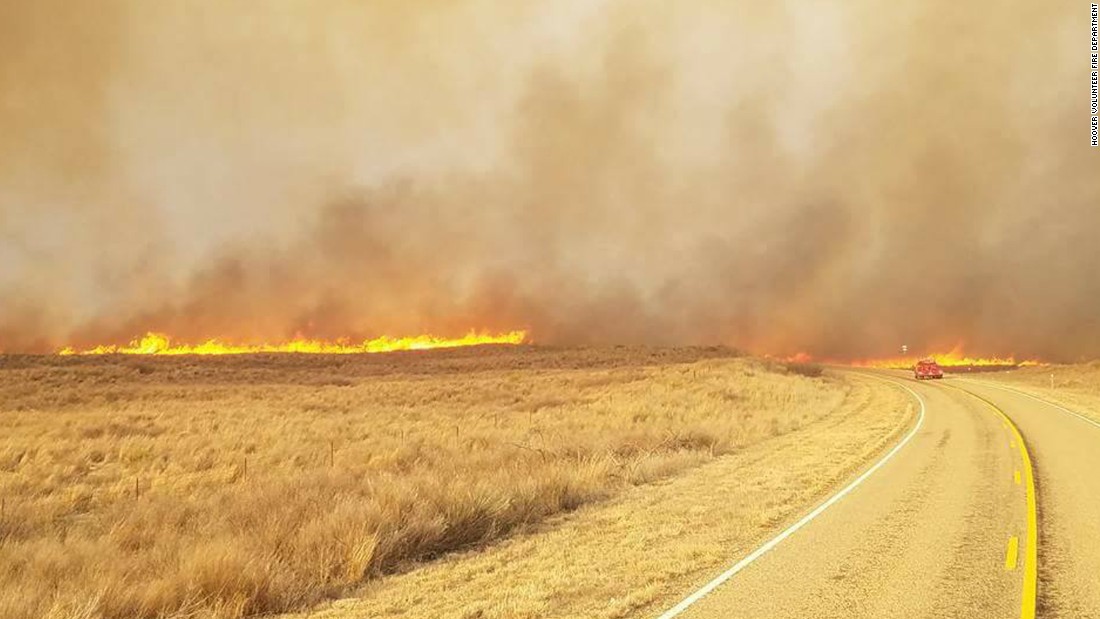 Photo by CNN
Seven people have already died as wildfires ravaged parts of Colorado, Kansas and Oklahoma, while some firefighters have been injured. On the other hand, Texas Cattle Feeders Association spokeswoman Jayce Winters said earlier this week that preliminary counts indicate about 1,500 cattle were killed in the fires.
In addition to the disaster declaration, the State of Texas has reached the United States Department of Agriculture (USDA) for a Secretarial Disaster Designation to activate the USDA Farm Service Agency's Emergency Loan Program to help eligible farmers and ranchers rebuild and recover from losses sustained by the wildfires.
View Gov. Abbott's declaration here.